Money Breakthroughs – Sacred Money Archetypes and Action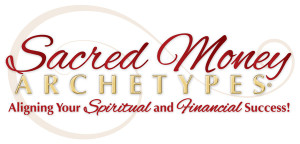 If you are tired of having inner conflict and stress around money and would like to create a money breakthrough in your life or in your business then this unique opportunity applies to you.
Ever wonder what's up with you and your money?
Pinpoint money blind spots and brainstorm opportunities for empowering your financial decisions and your personal growth.
Discover your natural tendencies around money – your money strengths and gifts and those areas where you have money challenges.
Learn key areas where you may be giving away your power with money, and identify steps you can take to own your value, with confidence and clarity.
Solve the riddle as to HOW you are going to move beyond (far beyond) your current money story and into the kind of financial empowerment you can bank on.


Here is how we will work together once you enroll in your private Sacred Money Archetypes and Action session.

You will be given access to a Private Client Portal
You will access your Sacred Money Archetypes Assessment in your Private Client Portal
You will complete your assessment and post your assessment summary in your Private Client Portal
You will receive a beautiful set of Sacred Money Archetypes cards for your ongoing use and reference
We will schedule a 60 minute call where we will dive deep into YOUR Sacred Money Archetypes, unlocking what makes YOU tick when it comes to money.
We will identify 3 specific actions you can take to integrate practical strategies for financial success with personal growth, using what we know about your Sacred Money Archetypes

Still Undecided?
Feel free to email me any questions you have about the Sacred Money Archetypes and Action session. 
Email me at [email protected] with "question about SMA" in the subject.  I will be in touch ASAP.